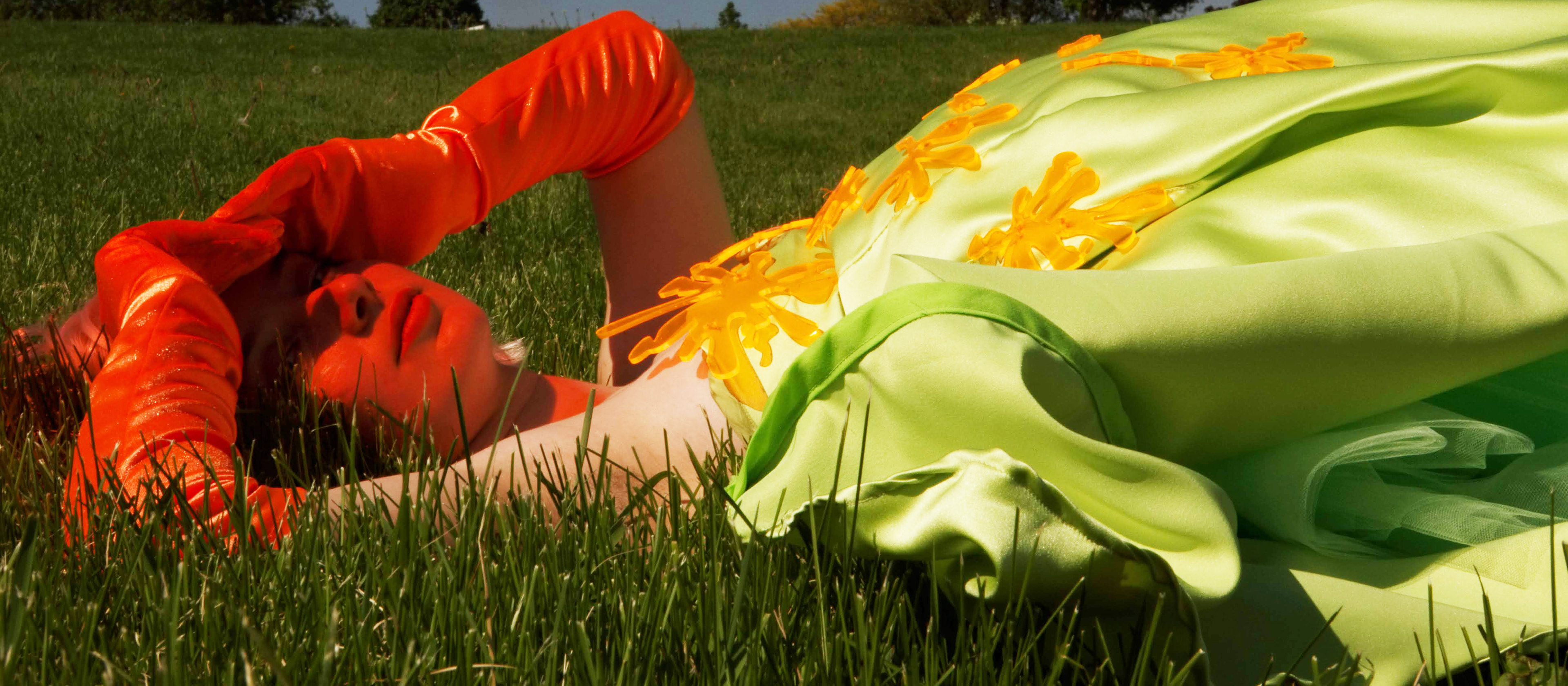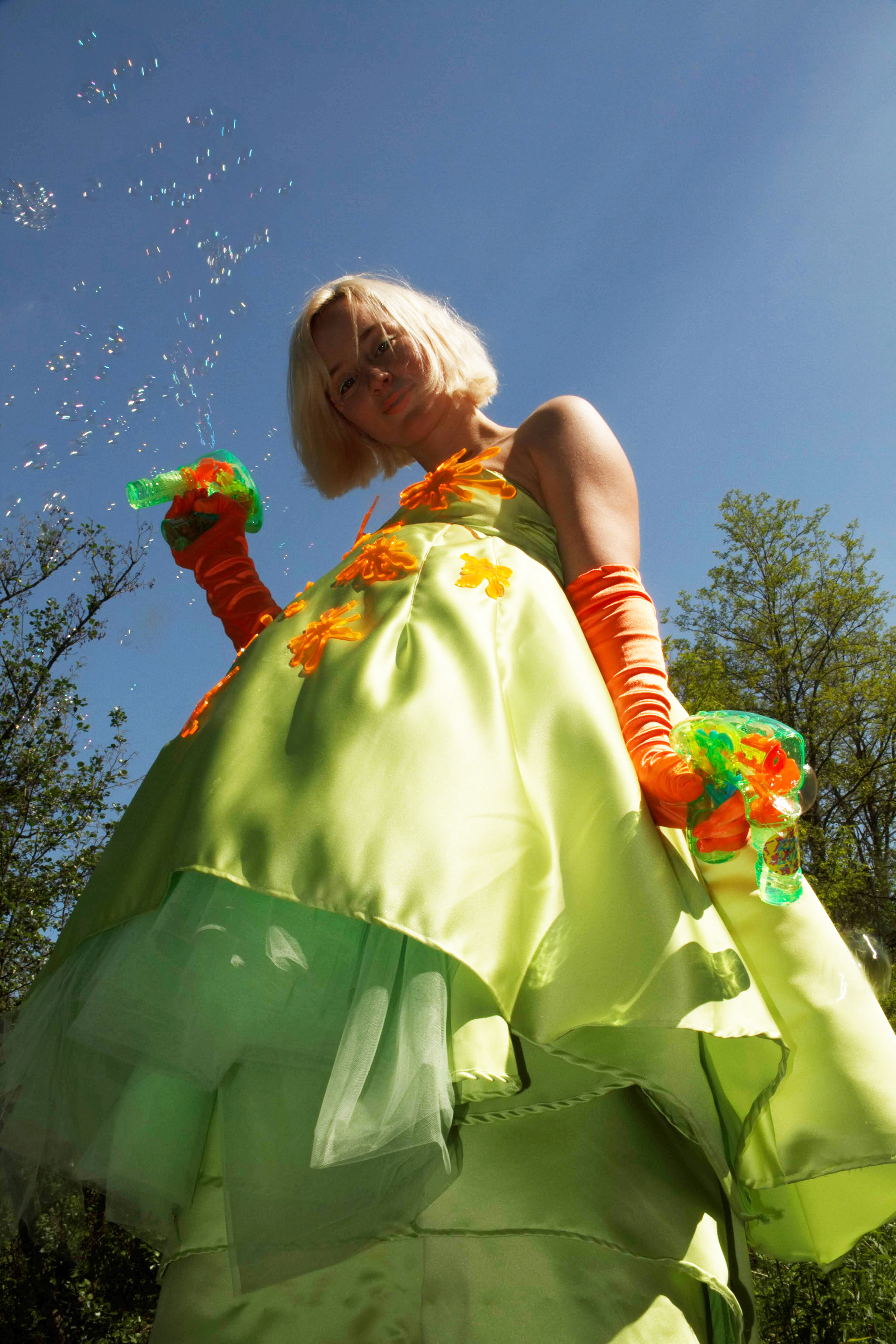 Slime Sublime is an evening wear piece that celebrates childhood nostalgia! This bell-shaped beauty is inspired baby-doll silhouettes and classic children's television.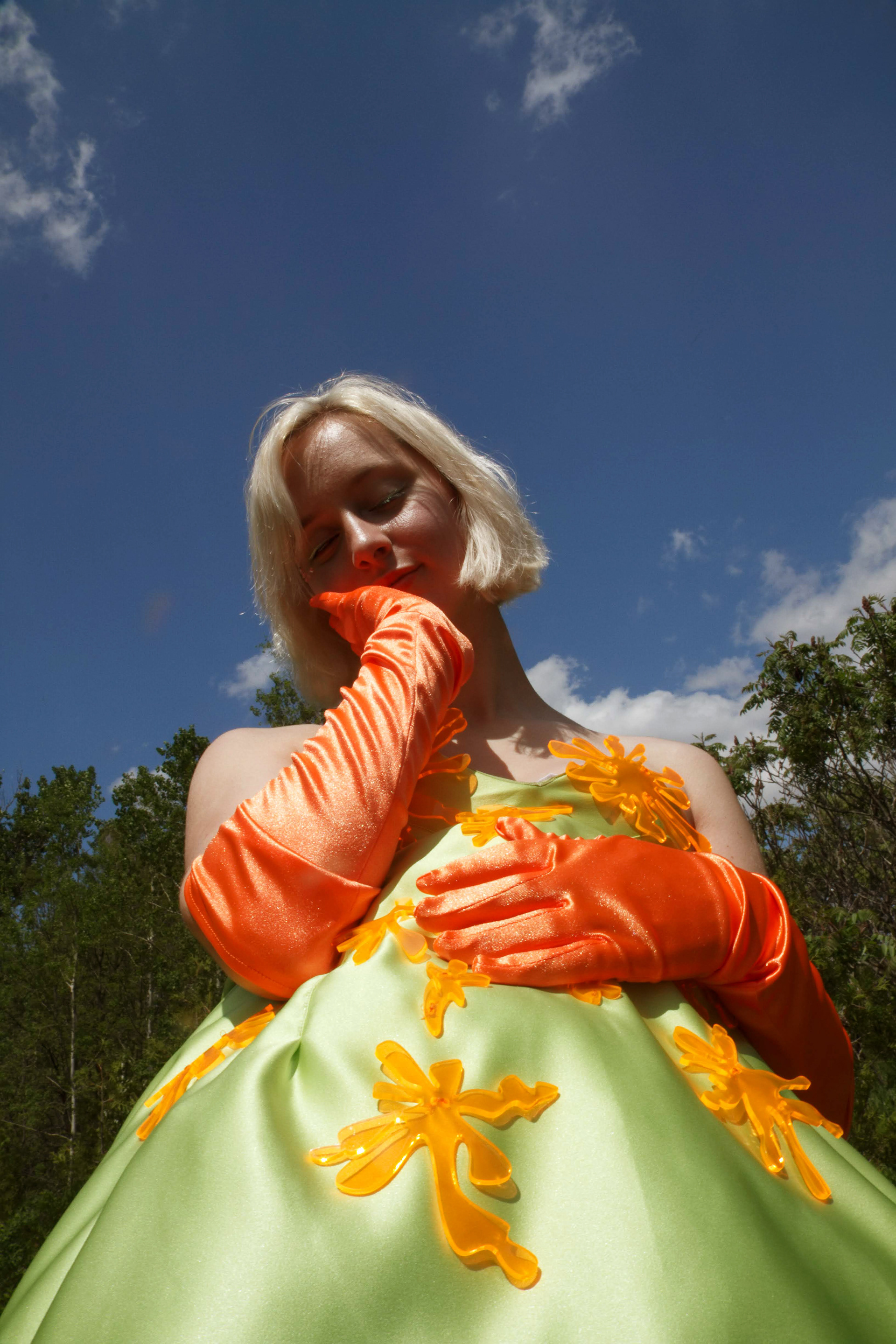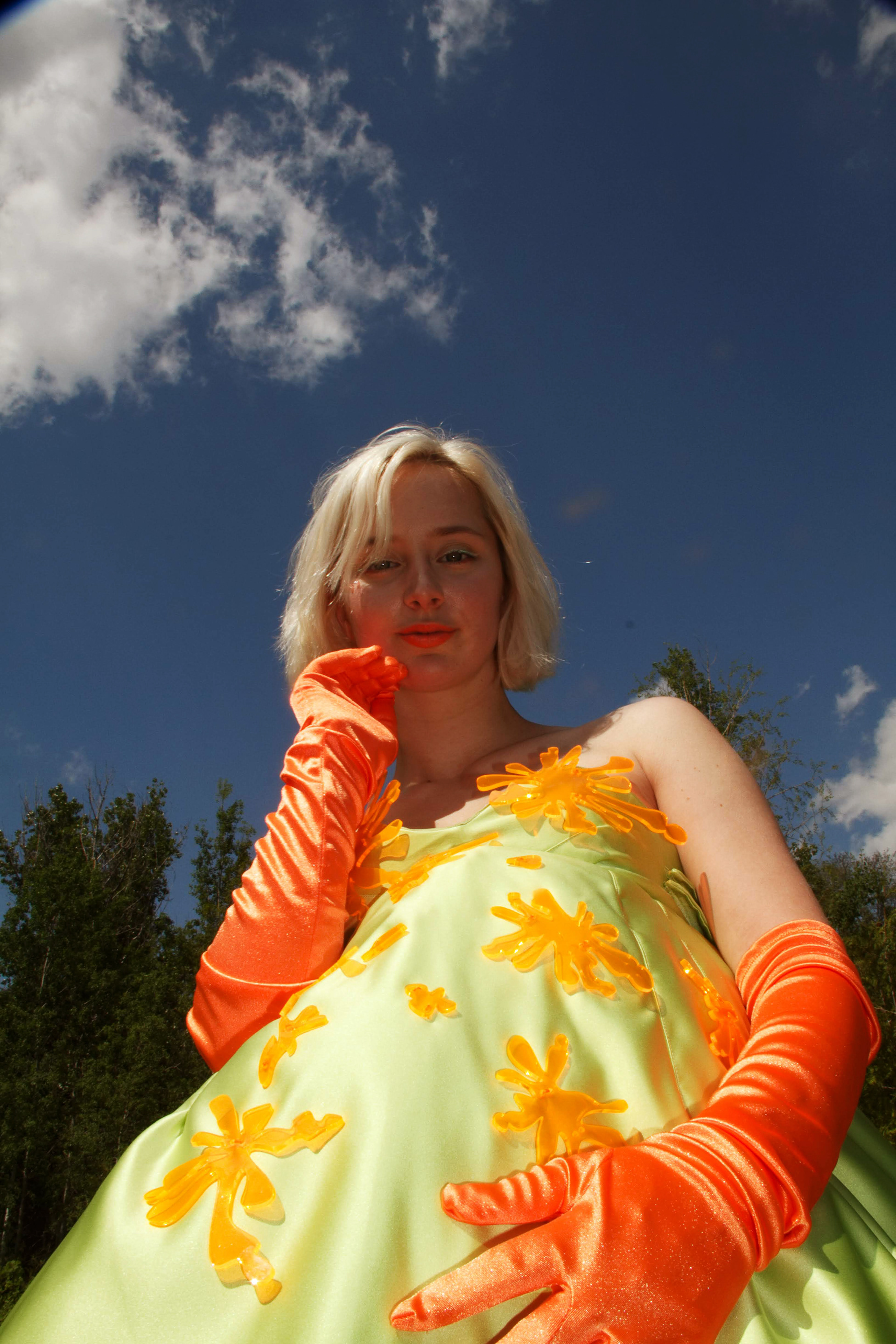 Among the juvenile delights in this gown are four layers of front skirts with tulle, bias pleats along the back skirt, and front tucks. Completing the gown are laser-cut acrylic slime splatters!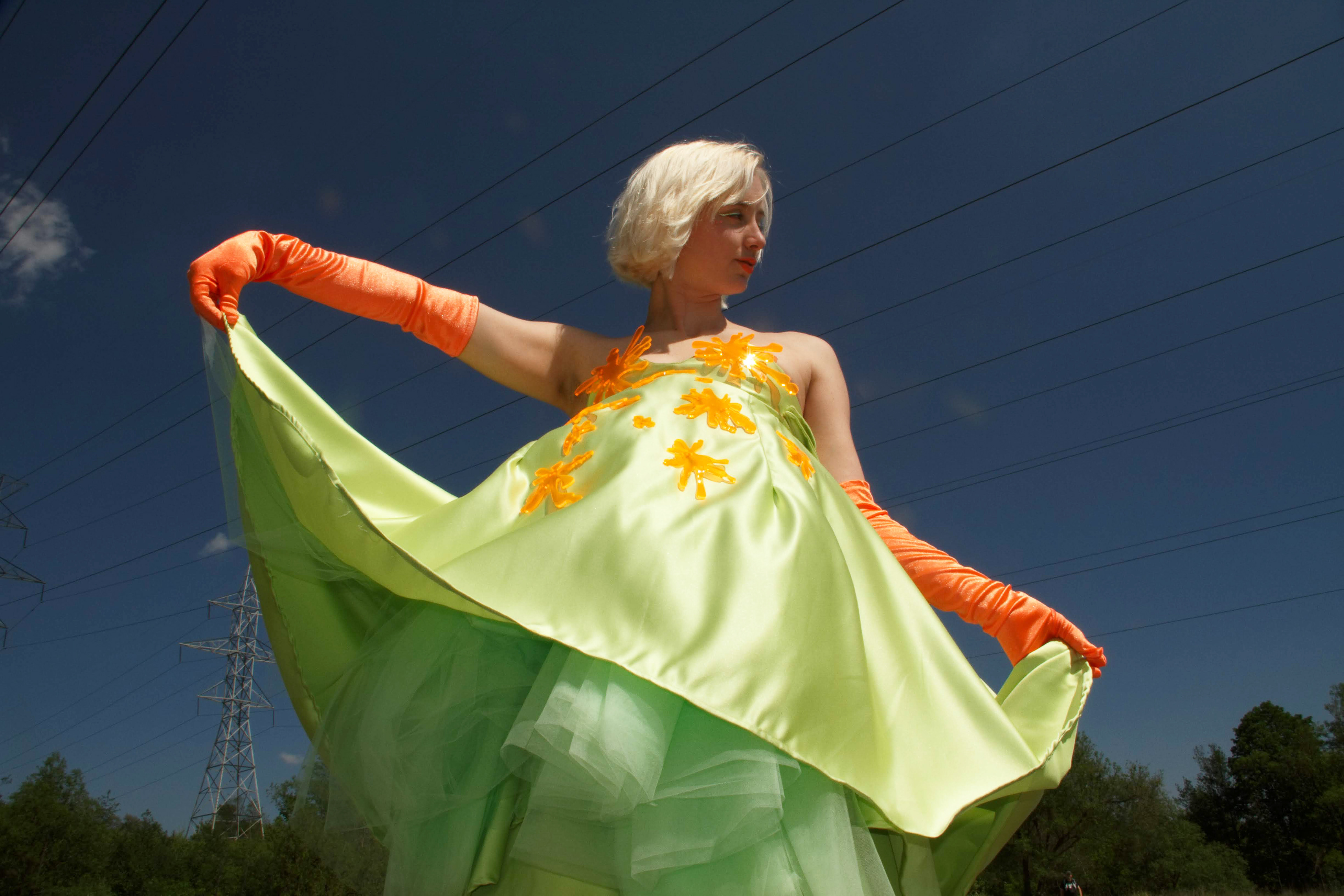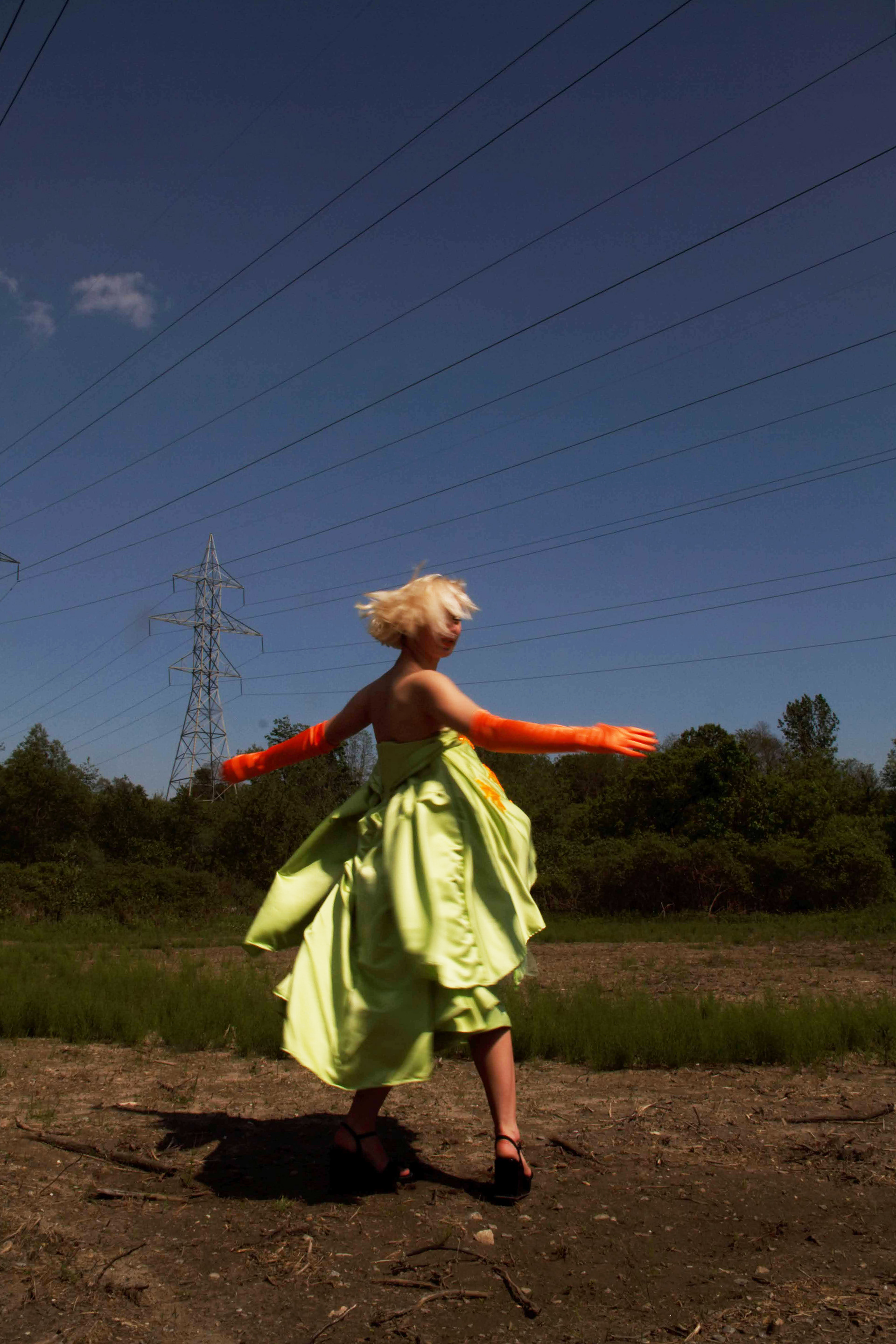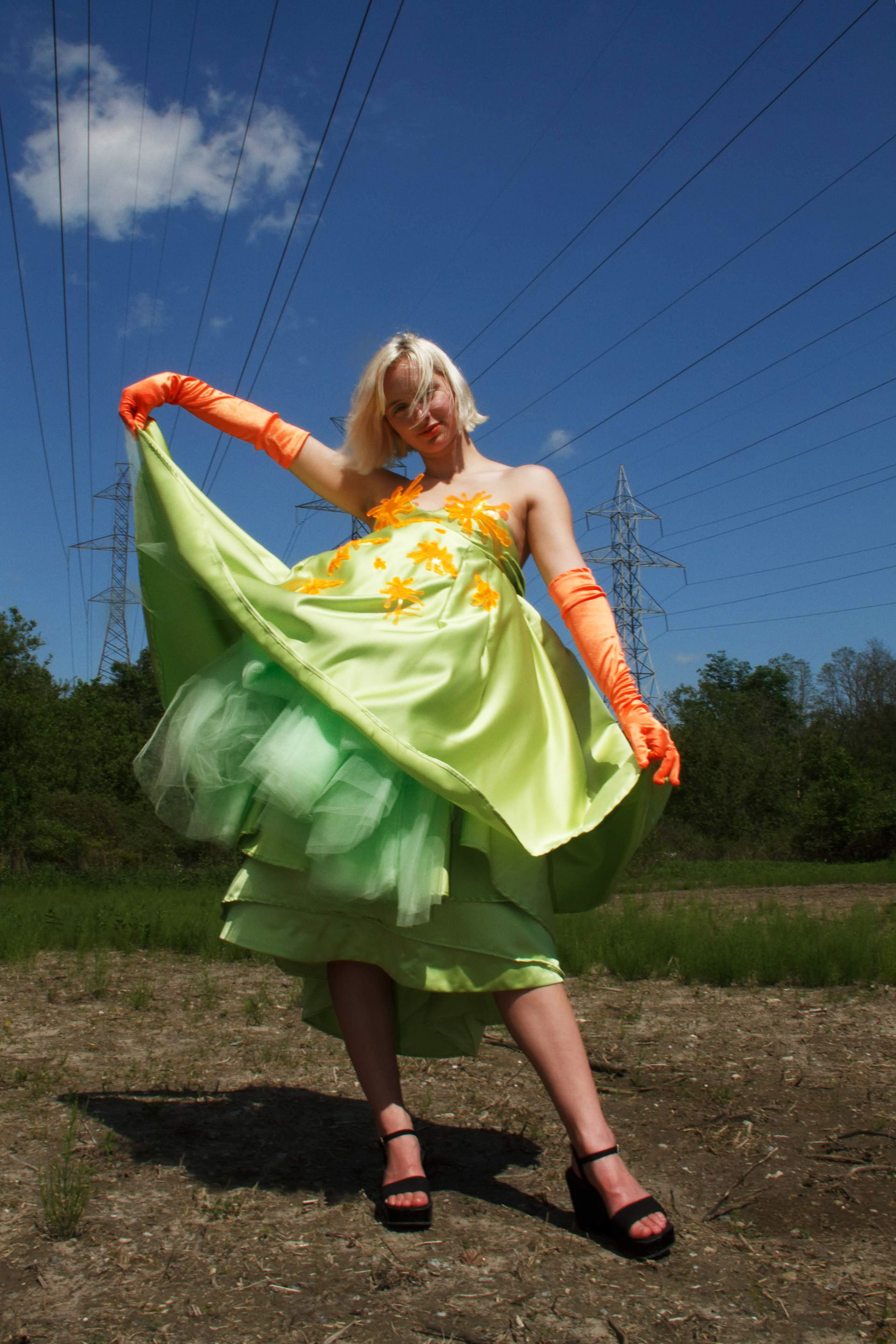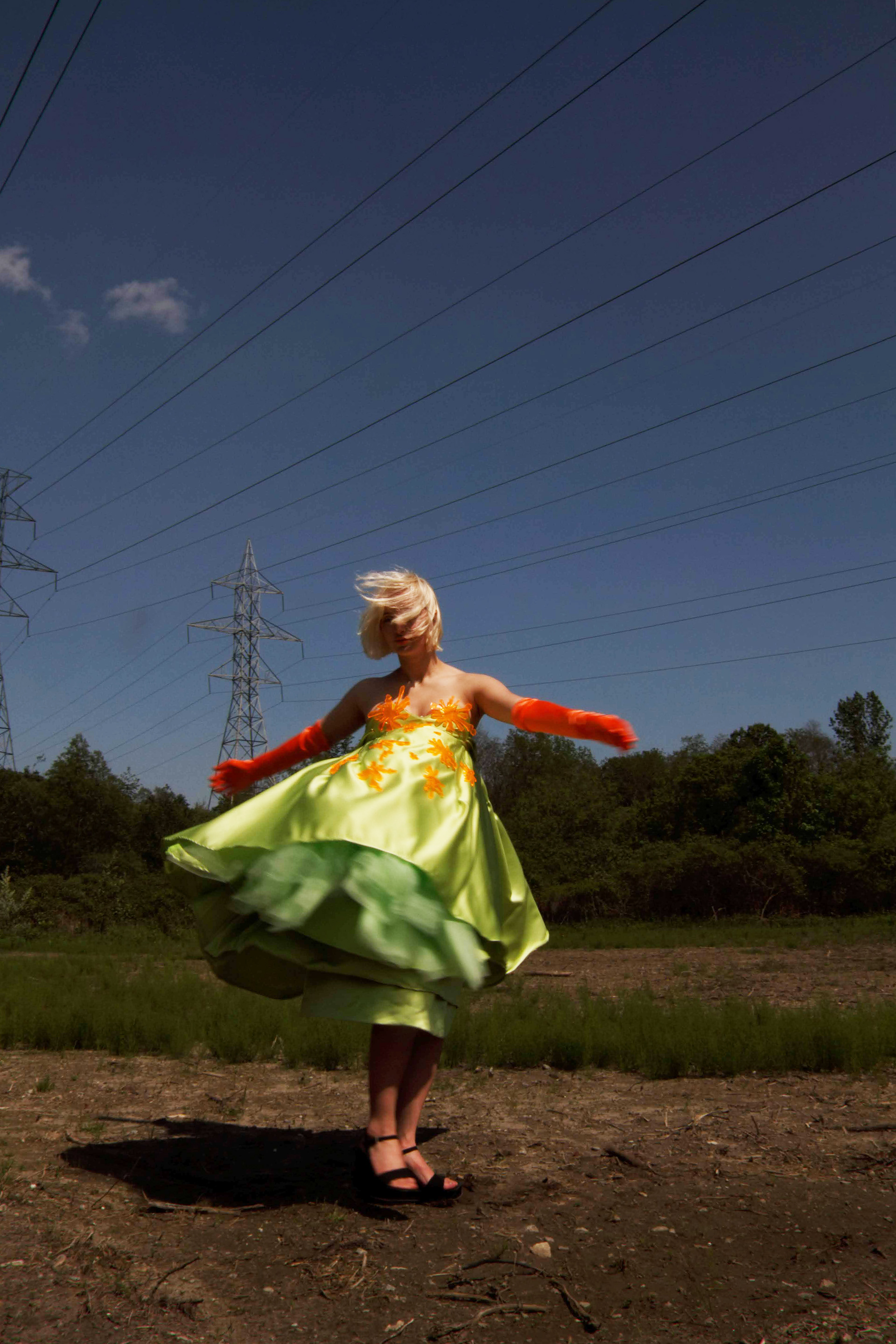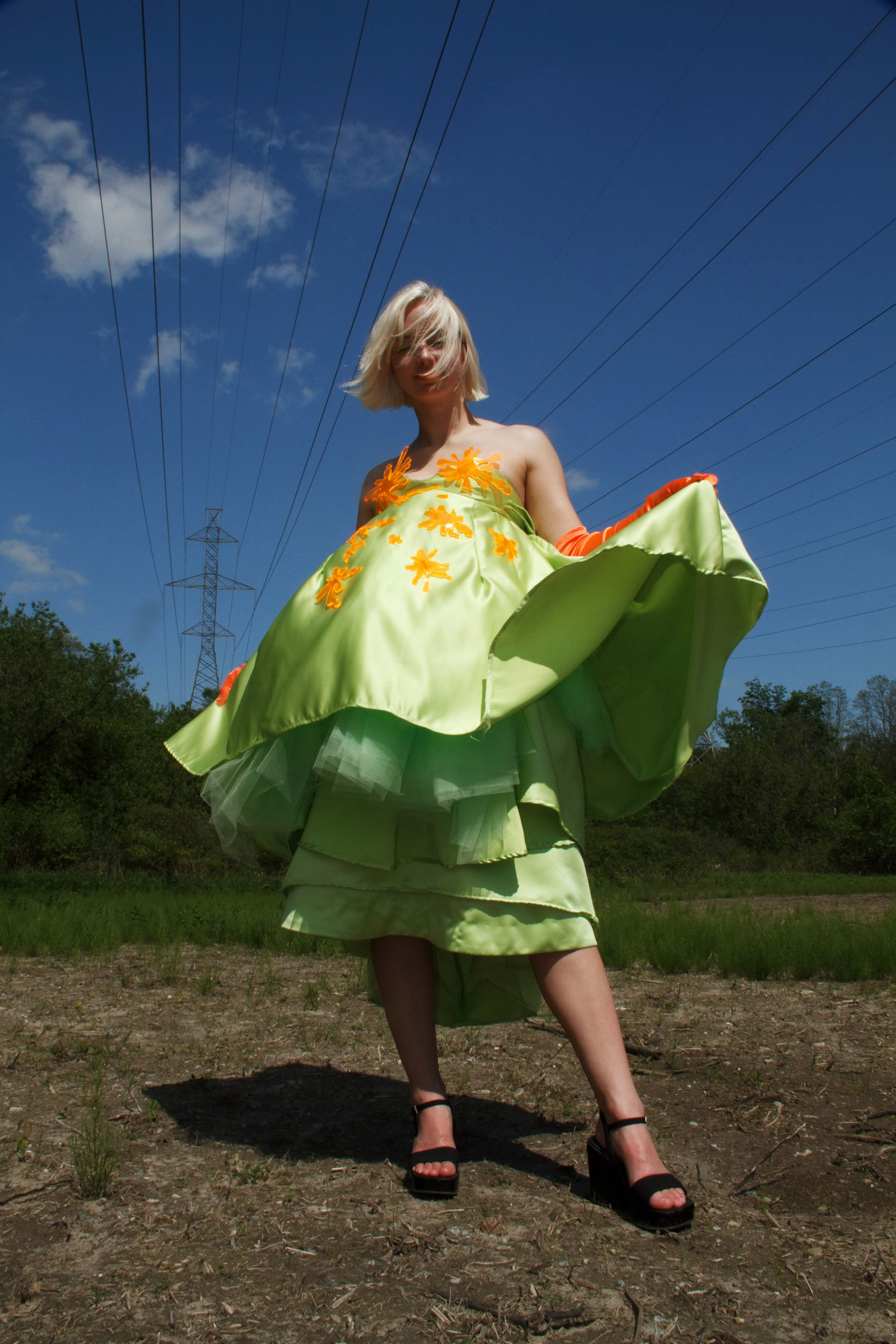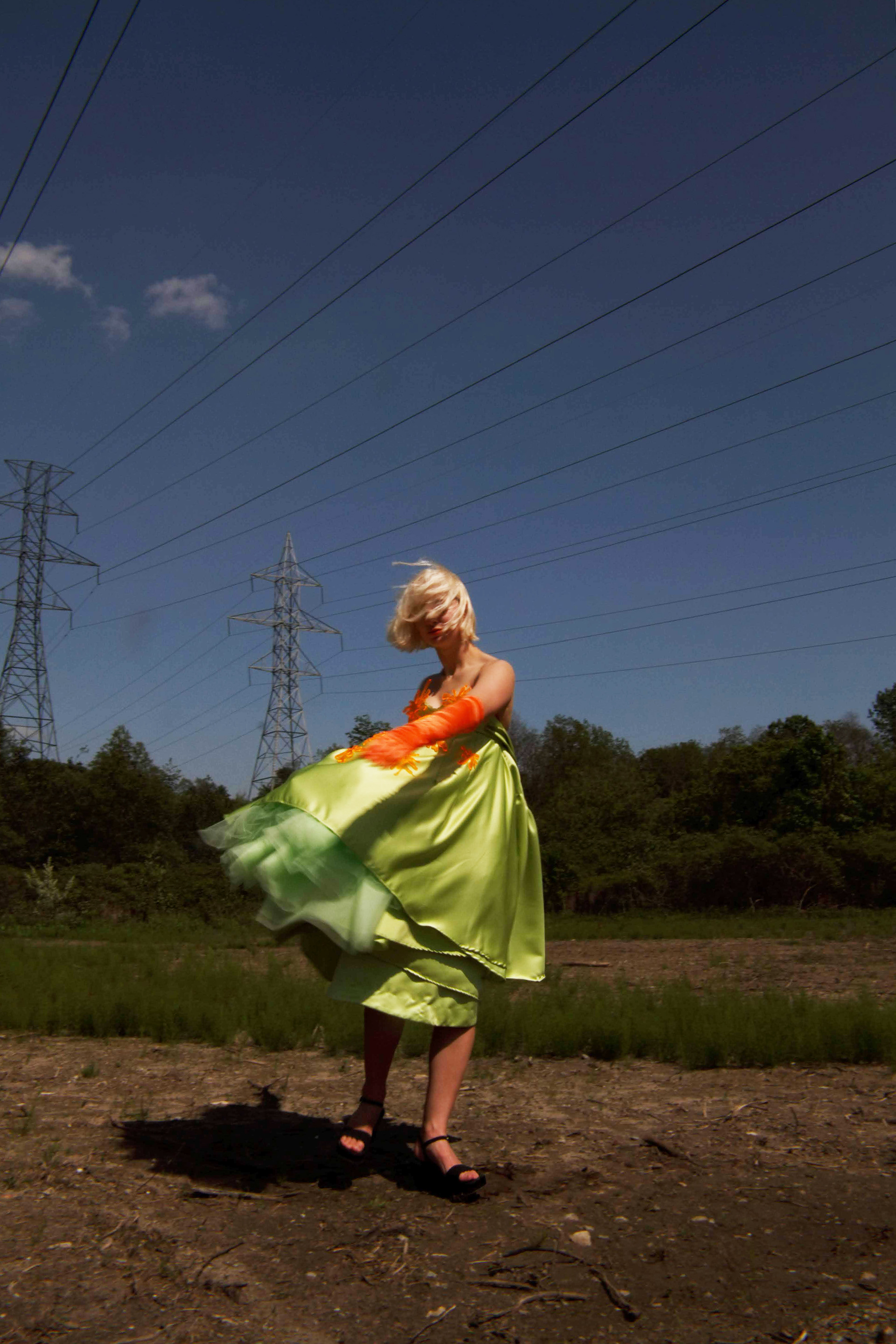 At its point of creation, Slime Sublime was a personal response towards my own anxious and stressful experiences in the school semester. Channeling the messy nature of playing with slime -- we need to extract the most fun out of our experiences no matter how gross!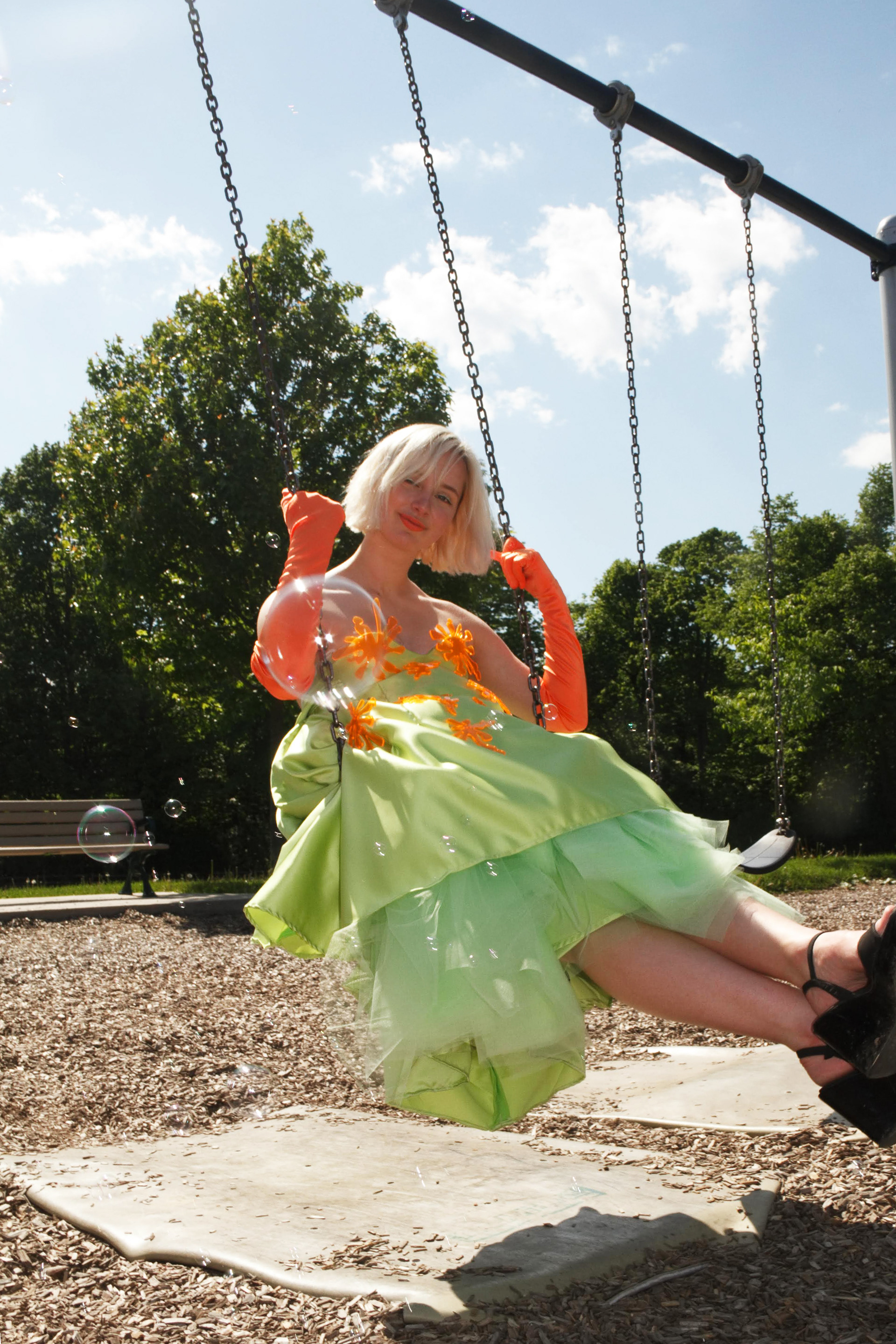 This dress is a reminder to keep our sense of joy and self worth, even when we are stuck in the gooiest depths of slime.