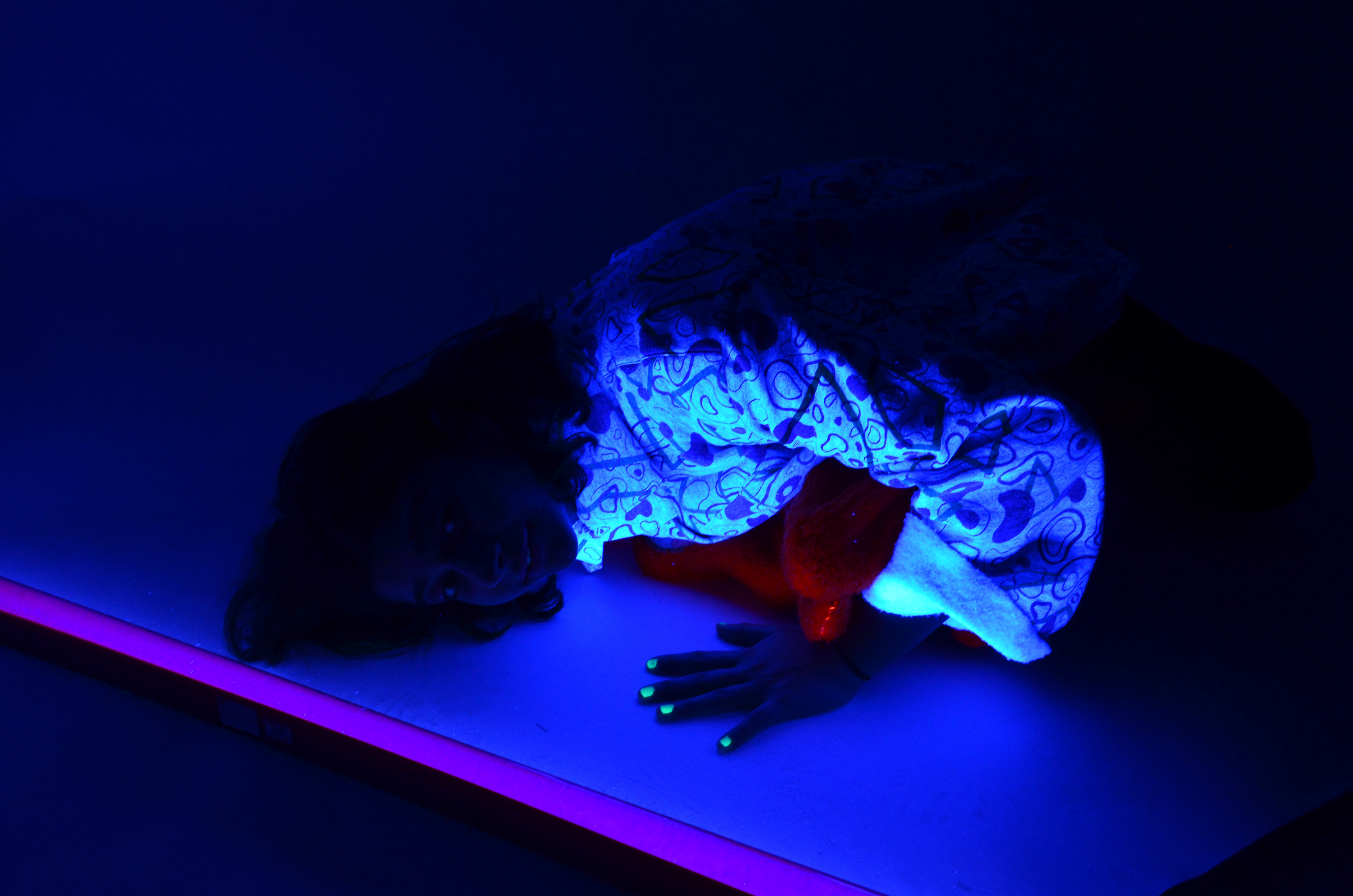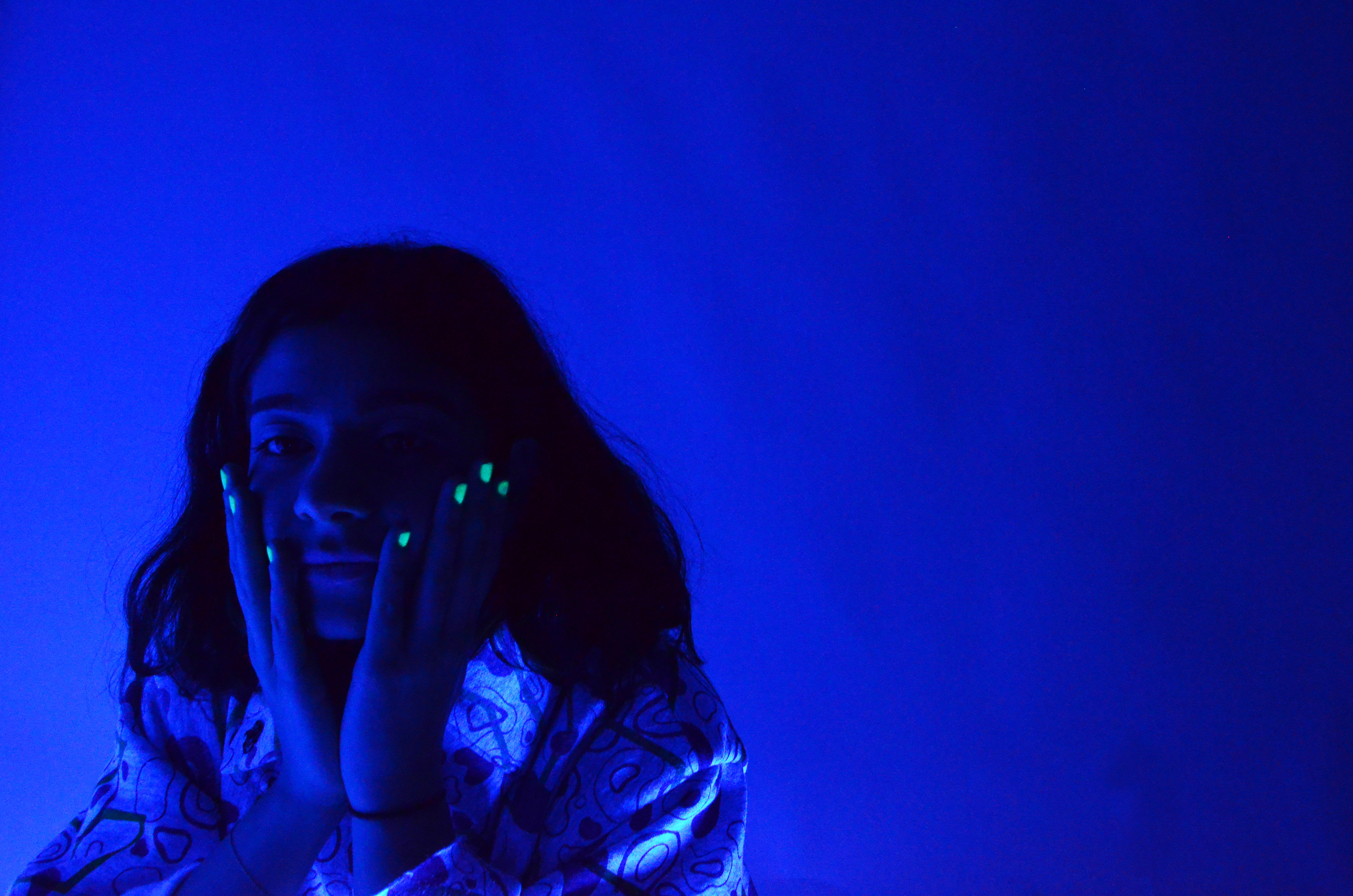 The Monsters Coat was an art-to-wear garment completed from August-November 2016. Celebrating the playful and queer facets of monsterhood through the fun of a children's travelling puppet theatre, this plushy-friend-filled coat answers a universal need of companionship.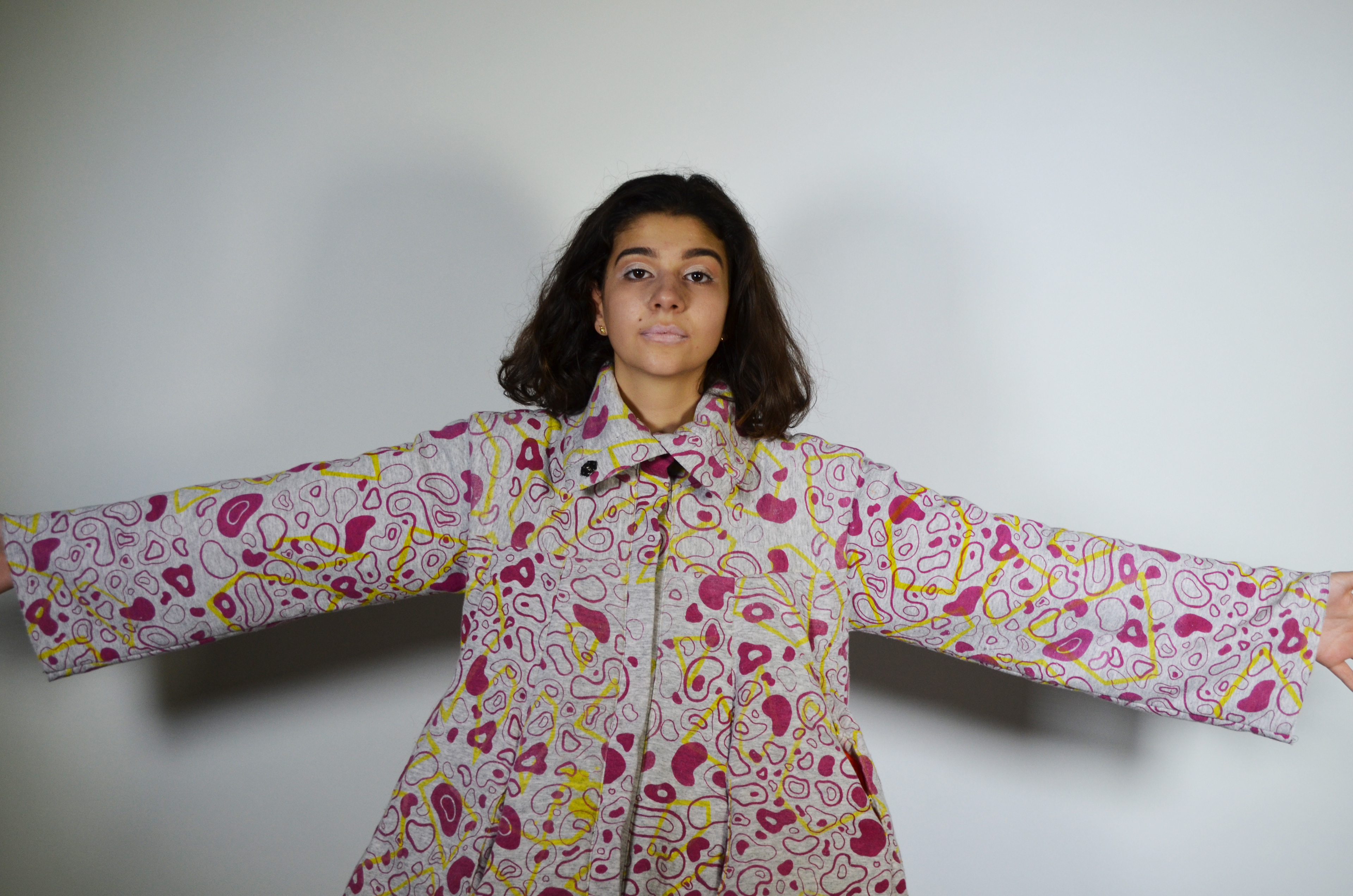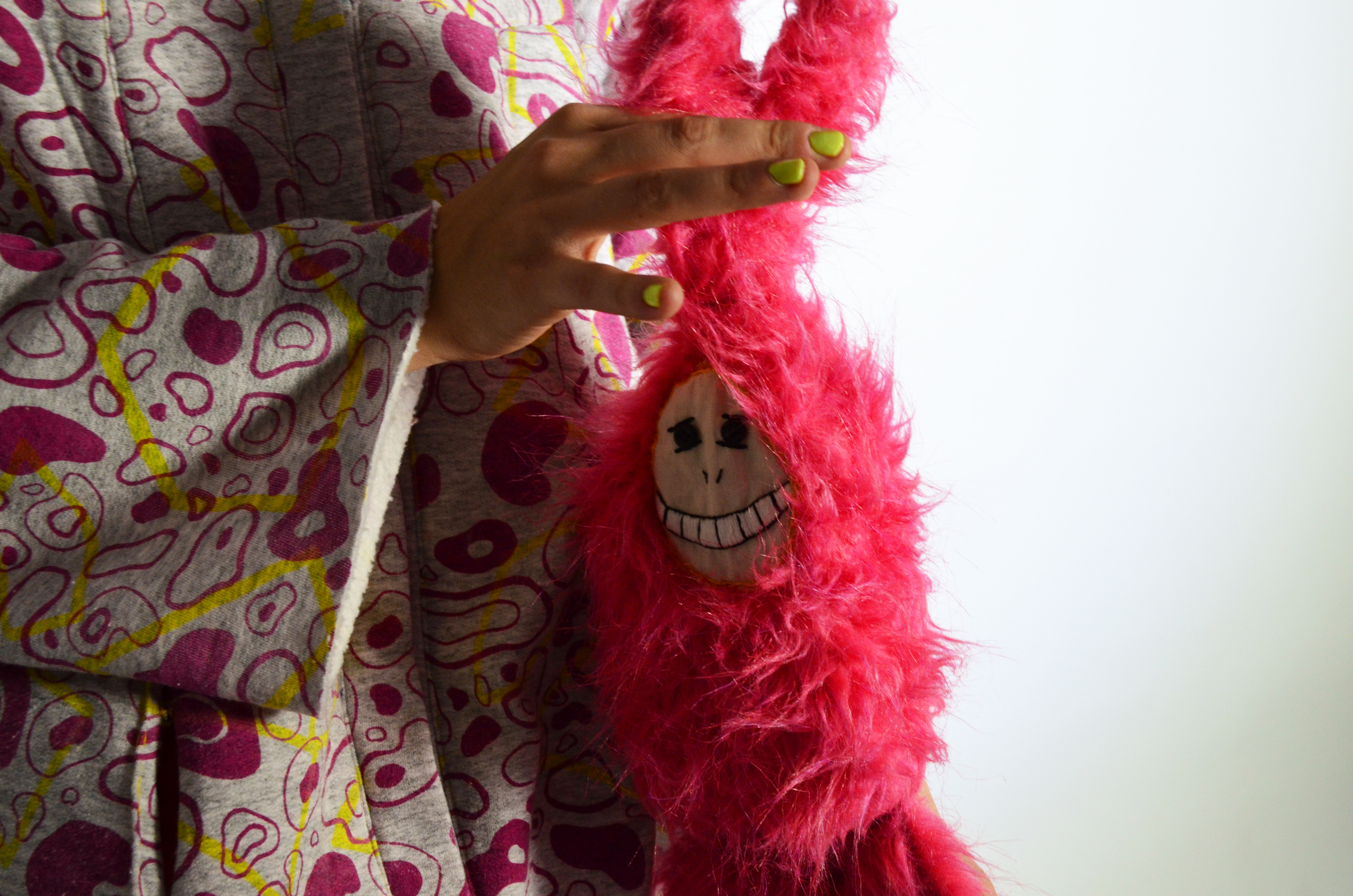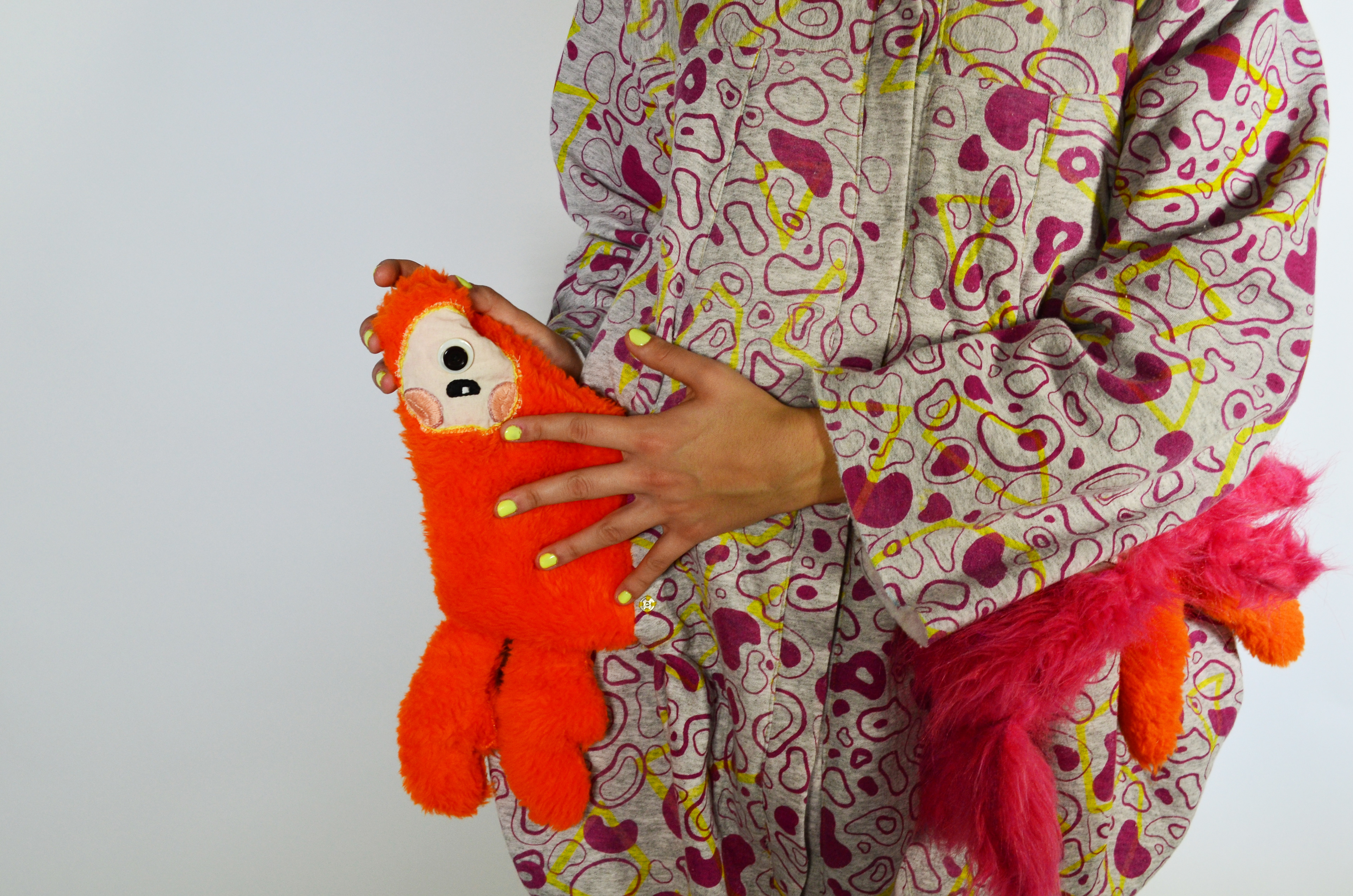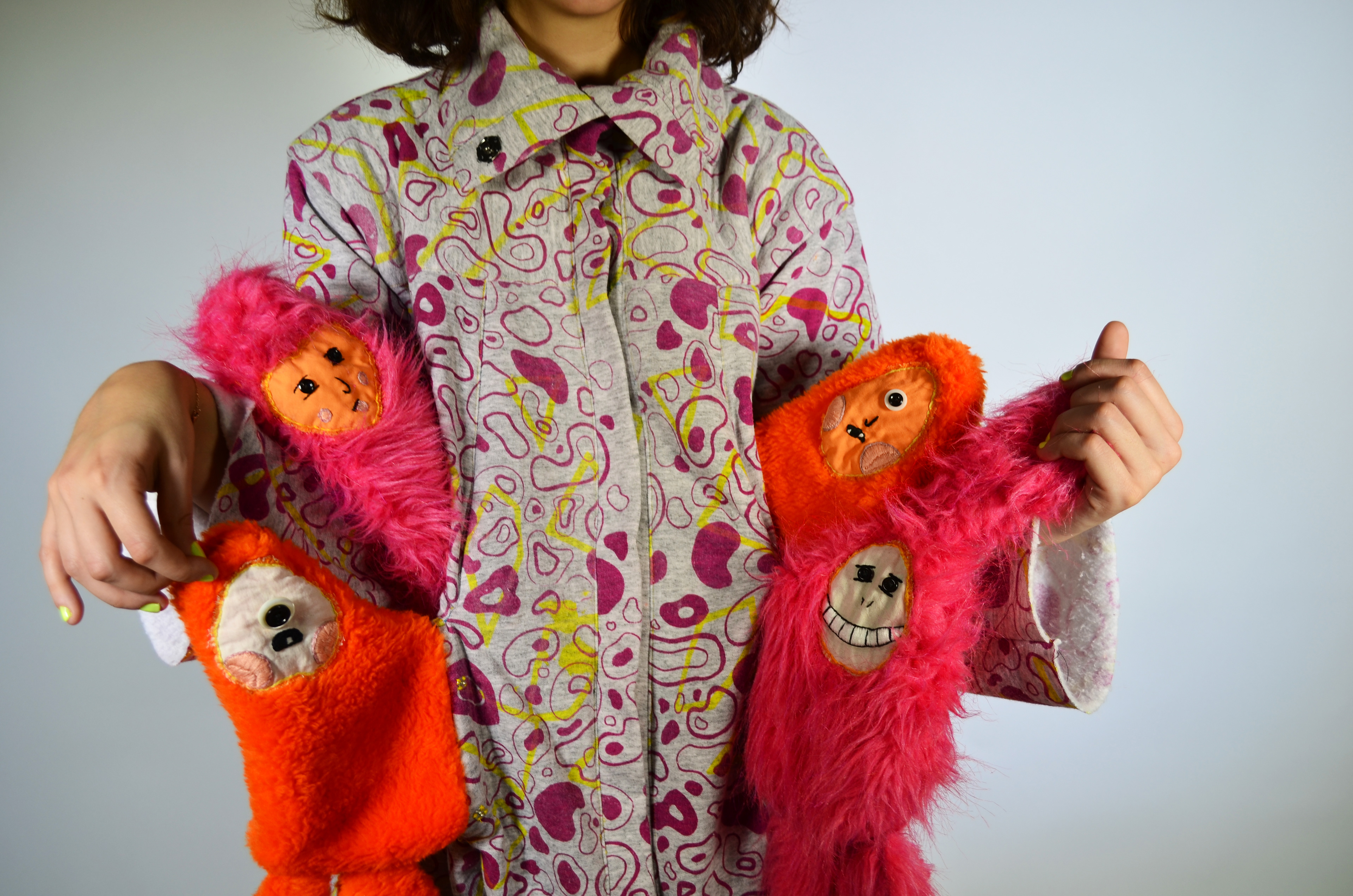 Some of the surprises of this coat is a custom screen-printed sweatshirt fleece designed by myself with the help of The Make Den, and plushy inseam monster pockets with embroidered faces. These friendly pockets leave practicality for fun. The coat and pockets are lined with more fleece as well. A sewn-snap closure snuggles all your cozy friends and a cozy you.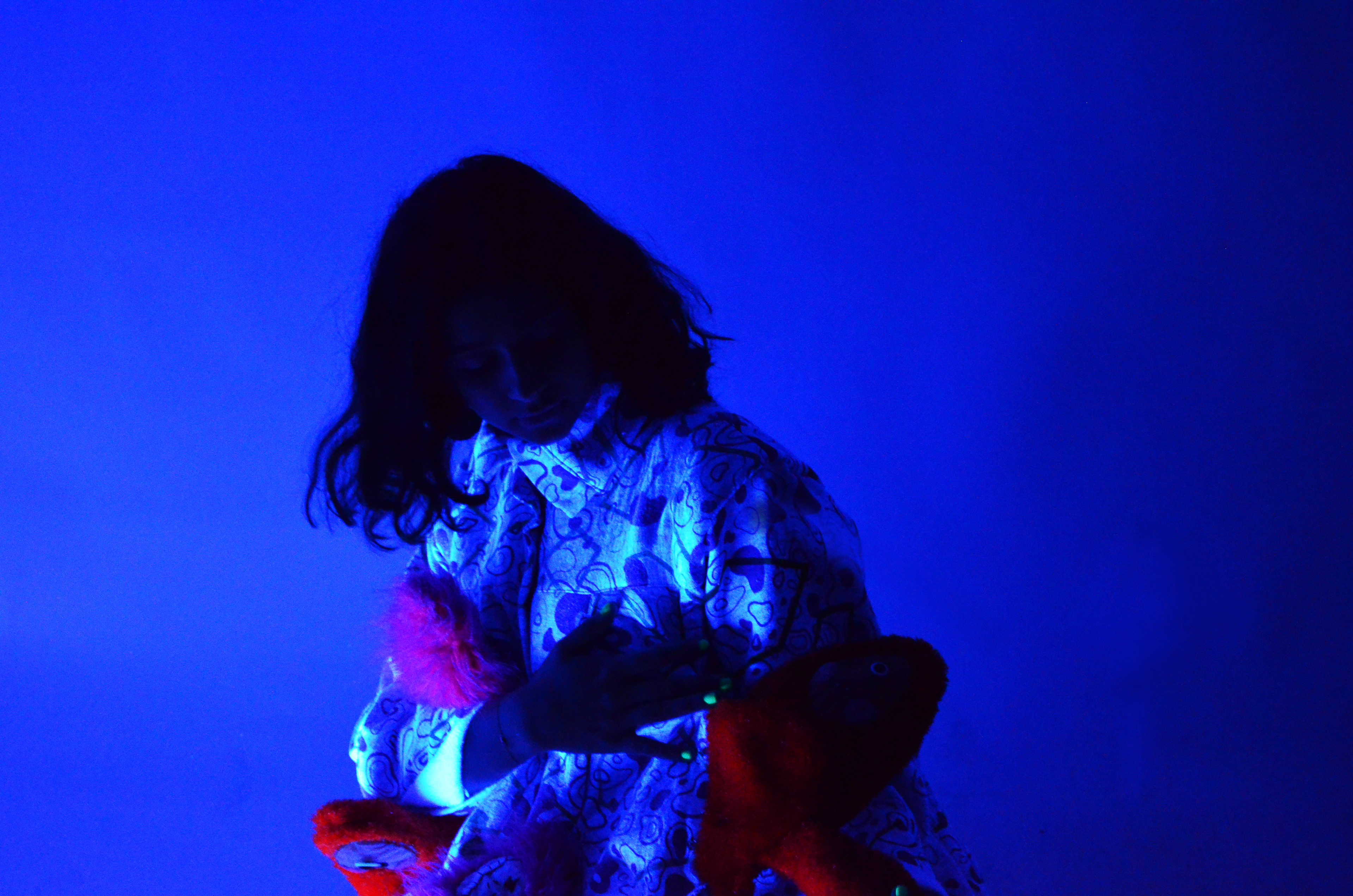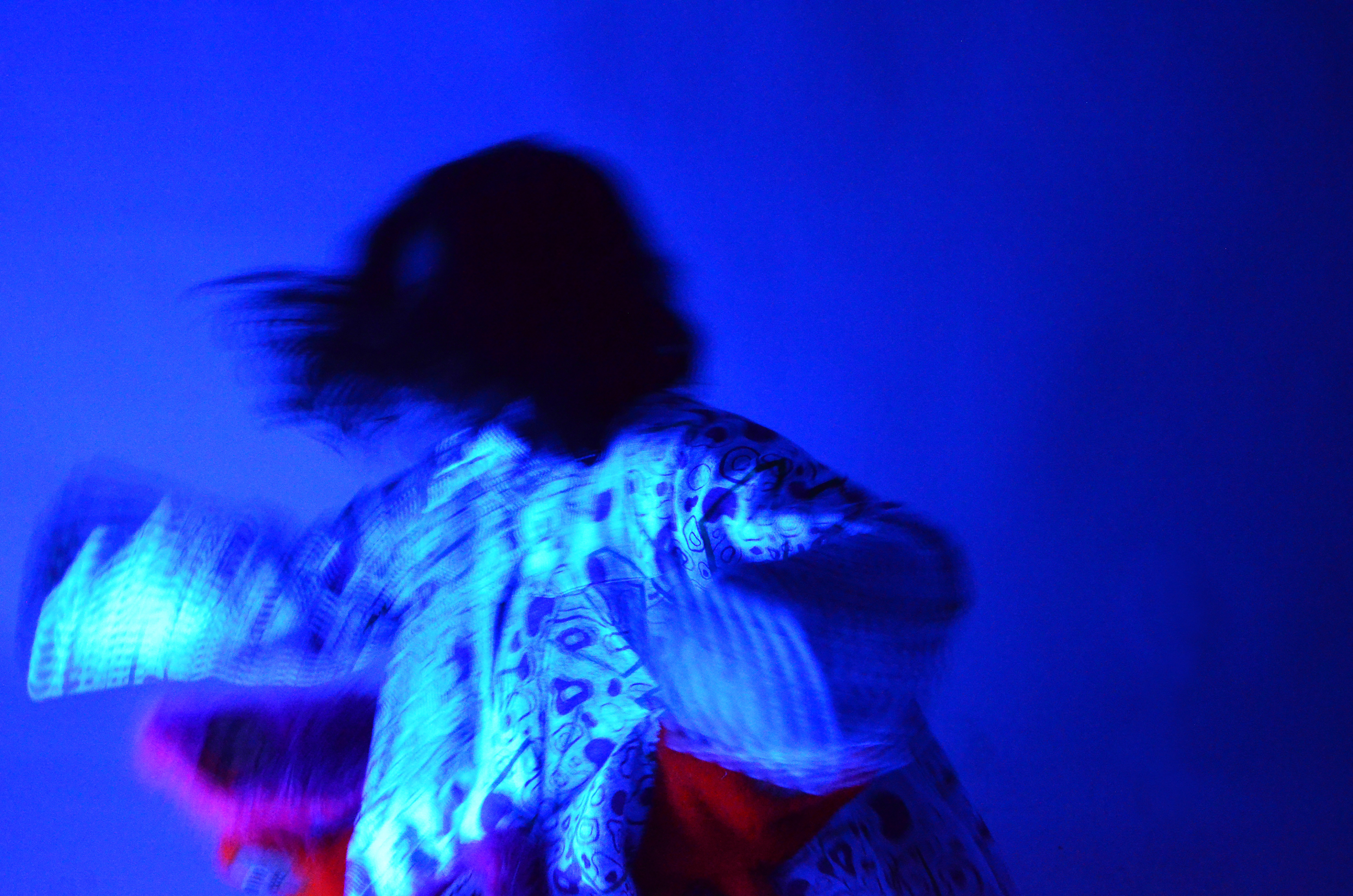 The project was created as a means of exploring self-love through play. Monsters have always been queer-coded, alienated, and feared. Yet the monsters I grew up with weren't the product of horror films but the friendly Henson Muppets that populated Sesame Street. The Muppets of Sesame not only fostered literacy and numeracy in my early childhood but championed diversity and friendship. Our fear of monsters are only an extension of what we fear about ourselves, so why not create monsters we aspire to be?