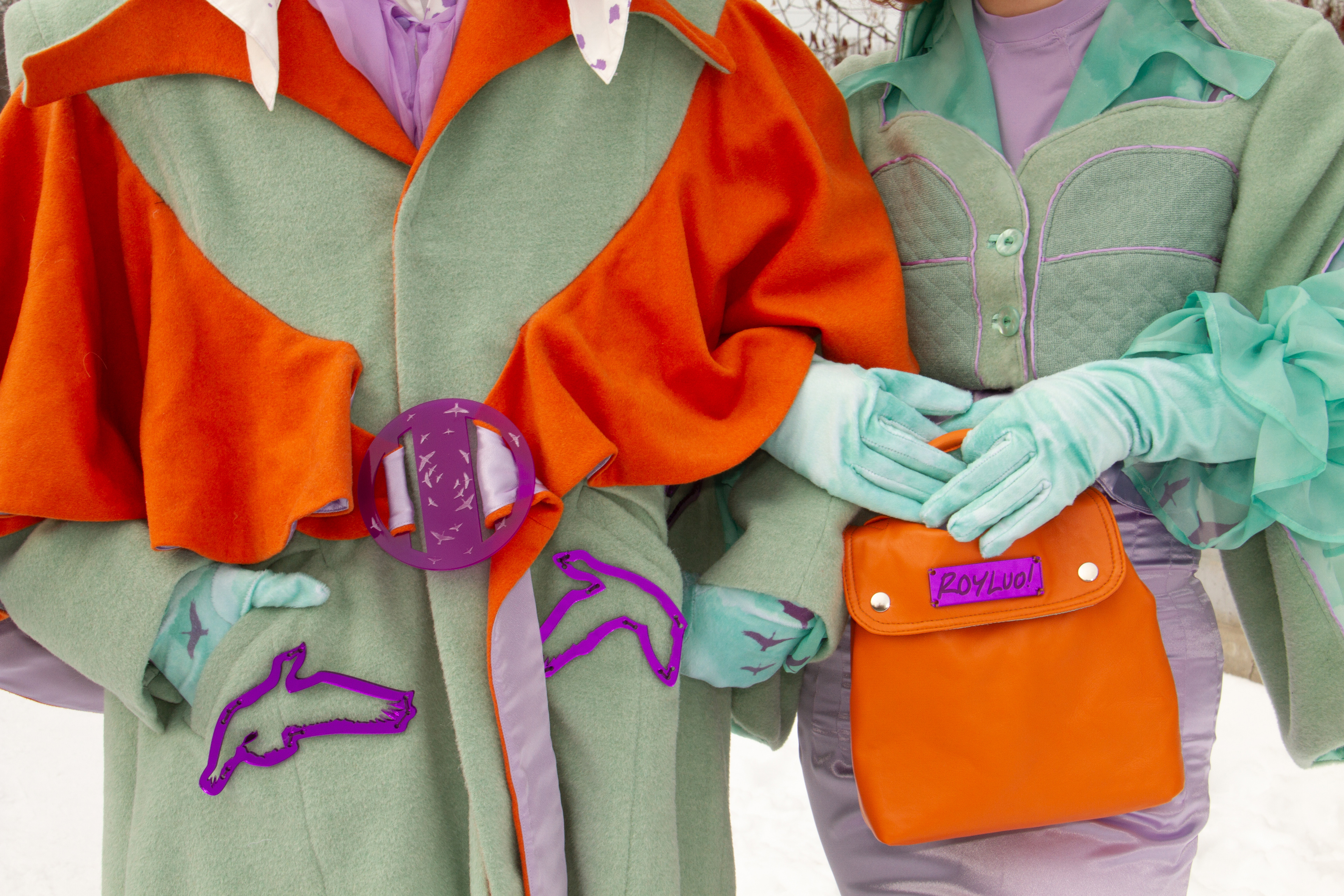 Flight South is a capsule Autumn Winter 20/21 collection inspired by the migration patterns of Canada Geese taken to the silliest heights. Through laser cut and mirrored hardware and custom designed cloud prints, the collection consists of ten newly created pieces.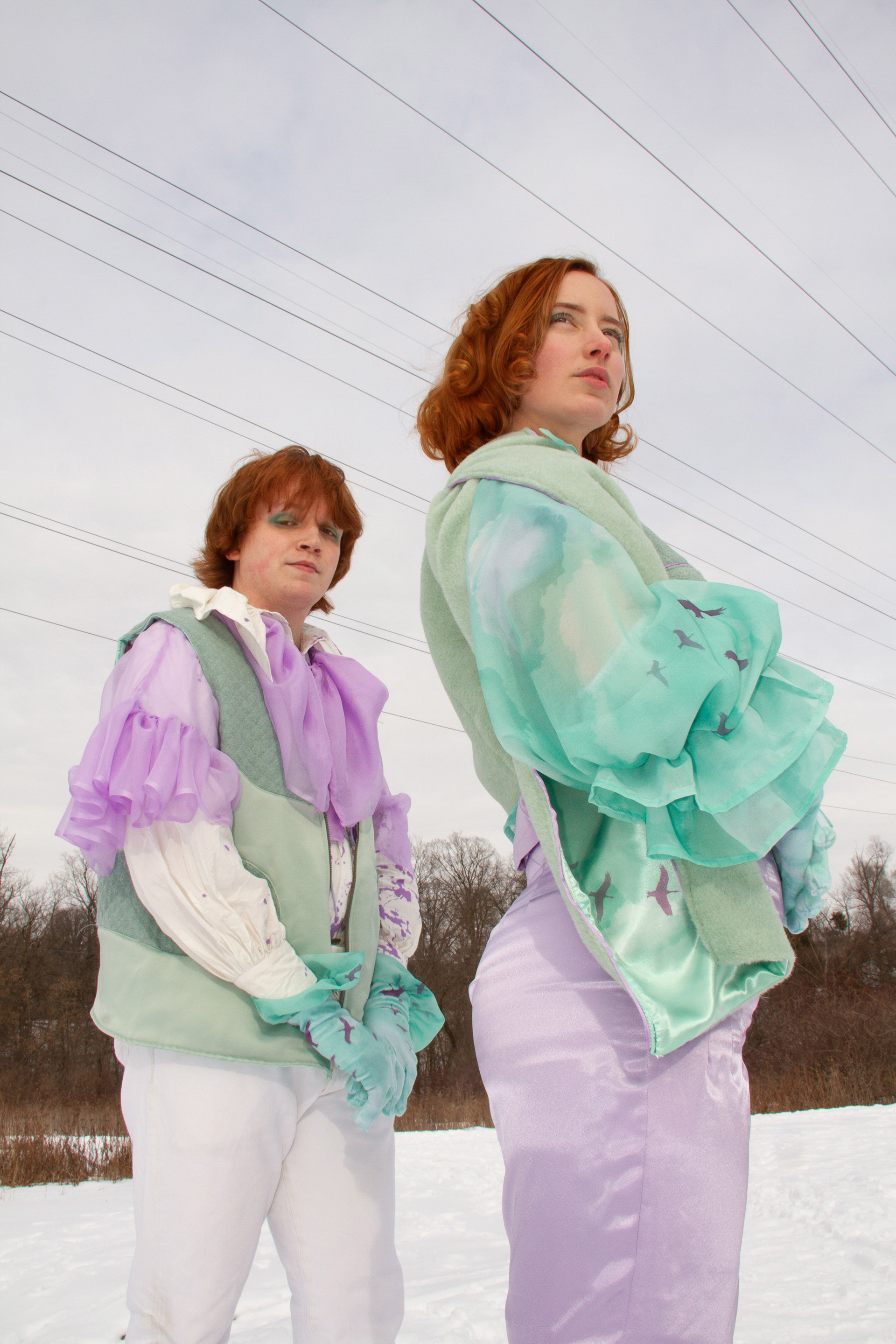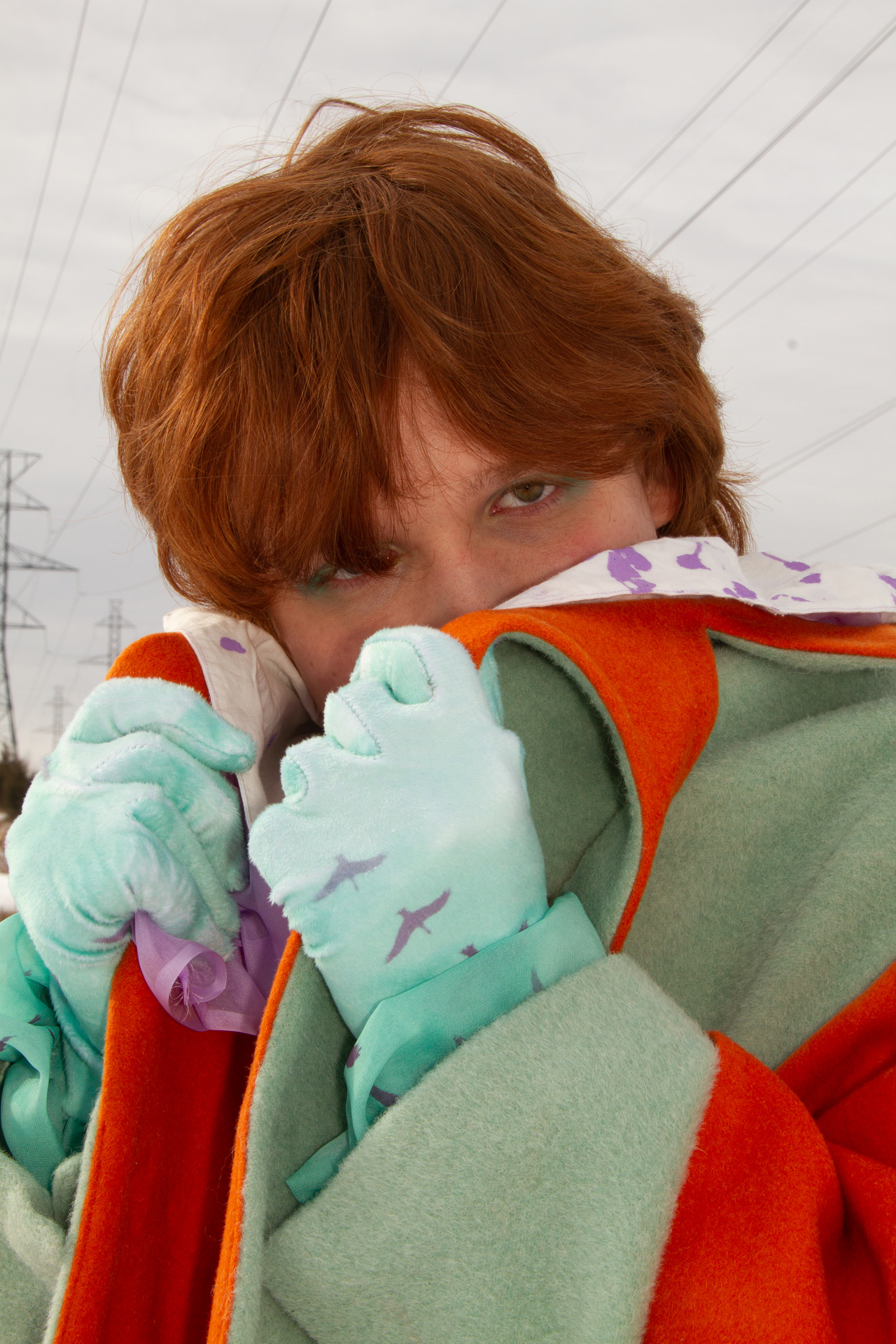 The Flight South overcoat features a lined "wingspan" capelet is pieced through curved seams of the seafoam alpaca wool. A reversible zippered liner is also attached to this coat with matching quilting, and the look is finished with an etched acrylic buckle.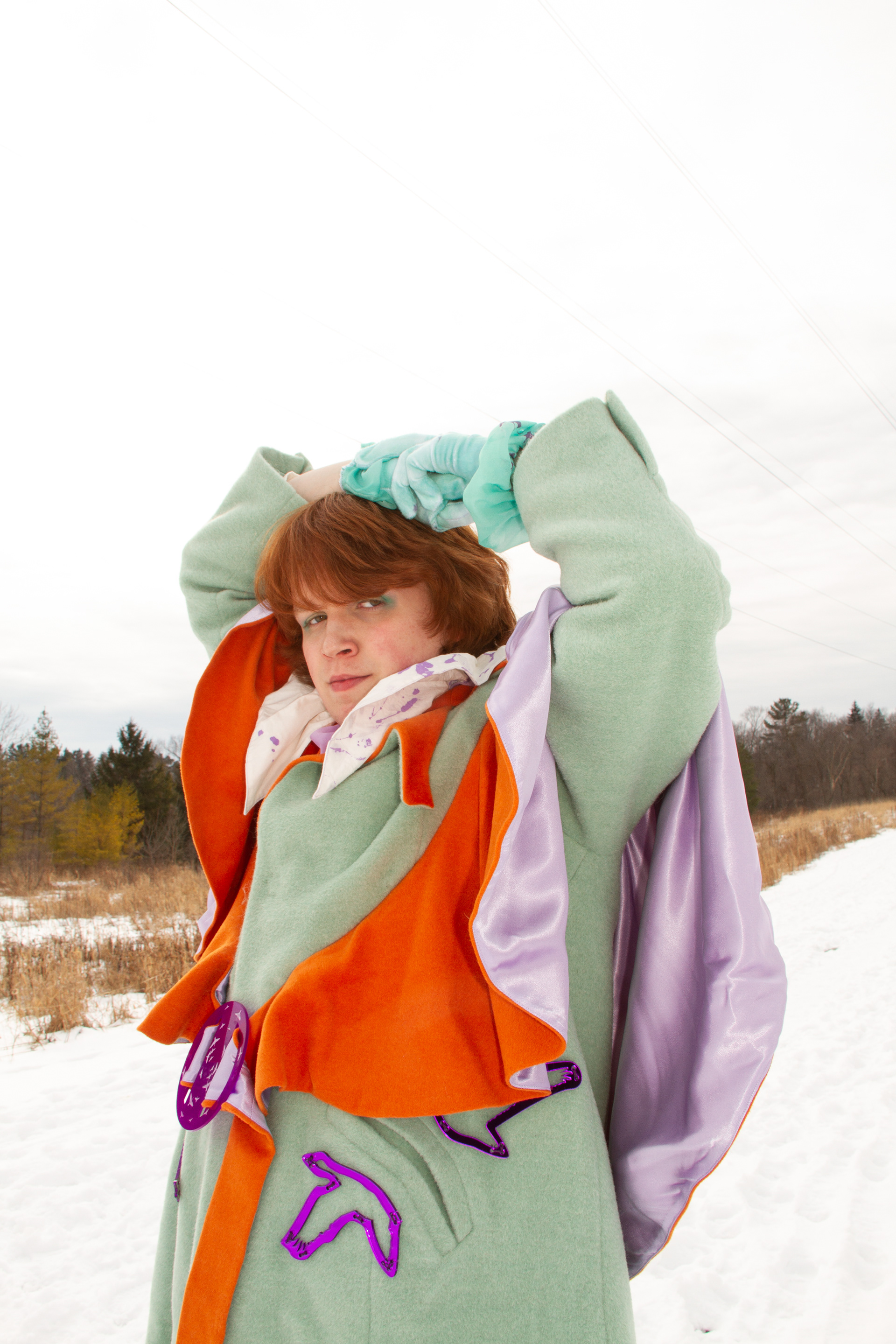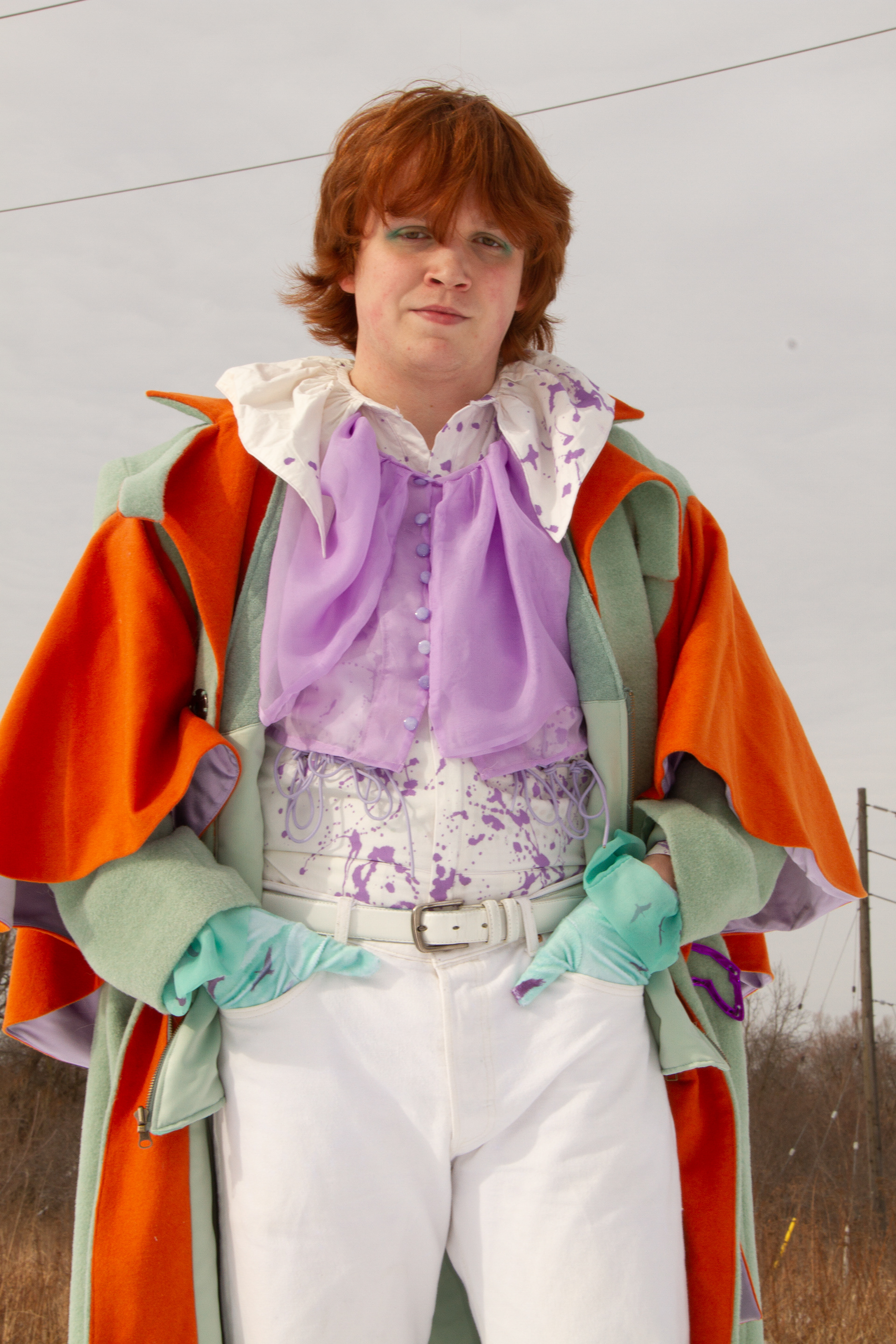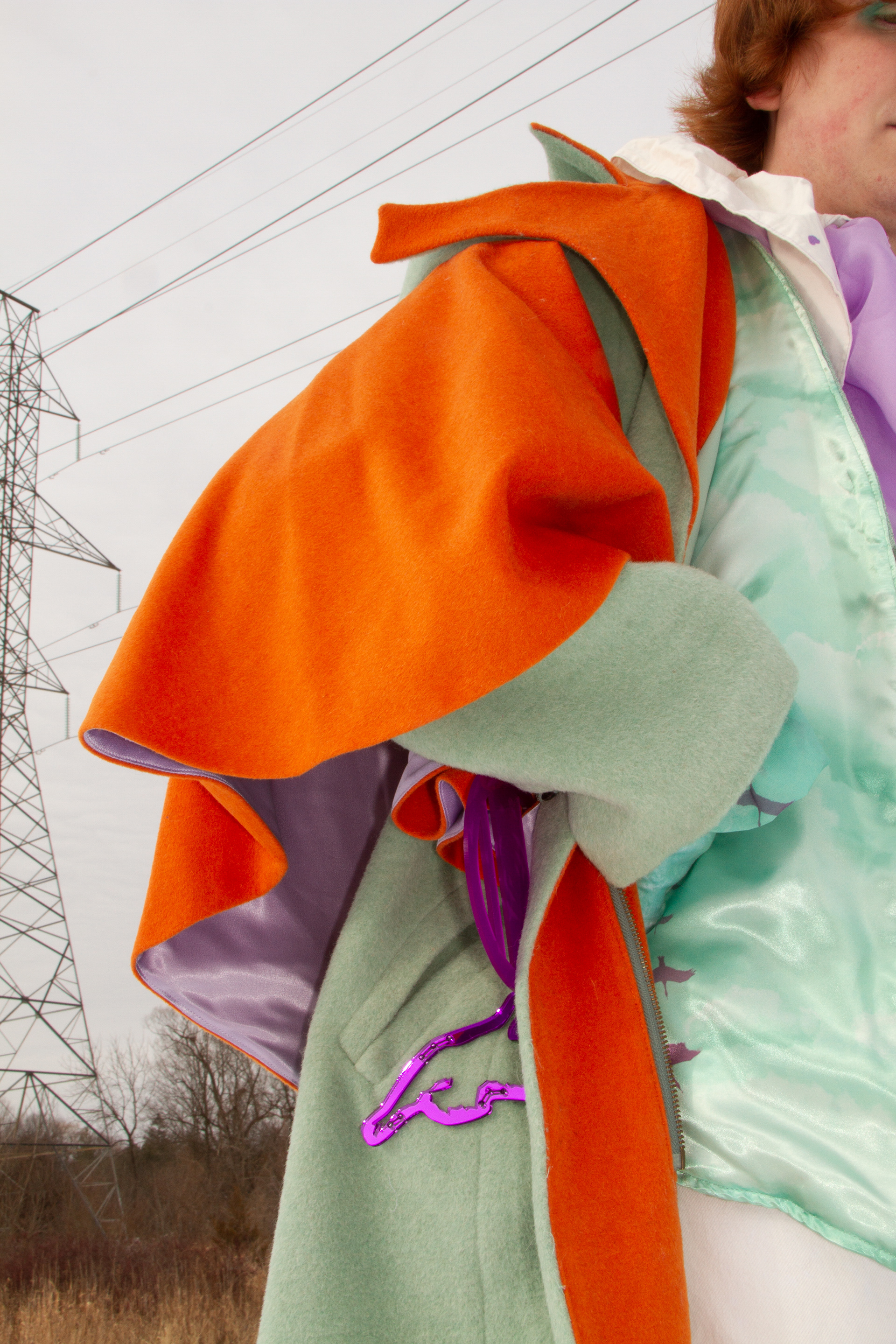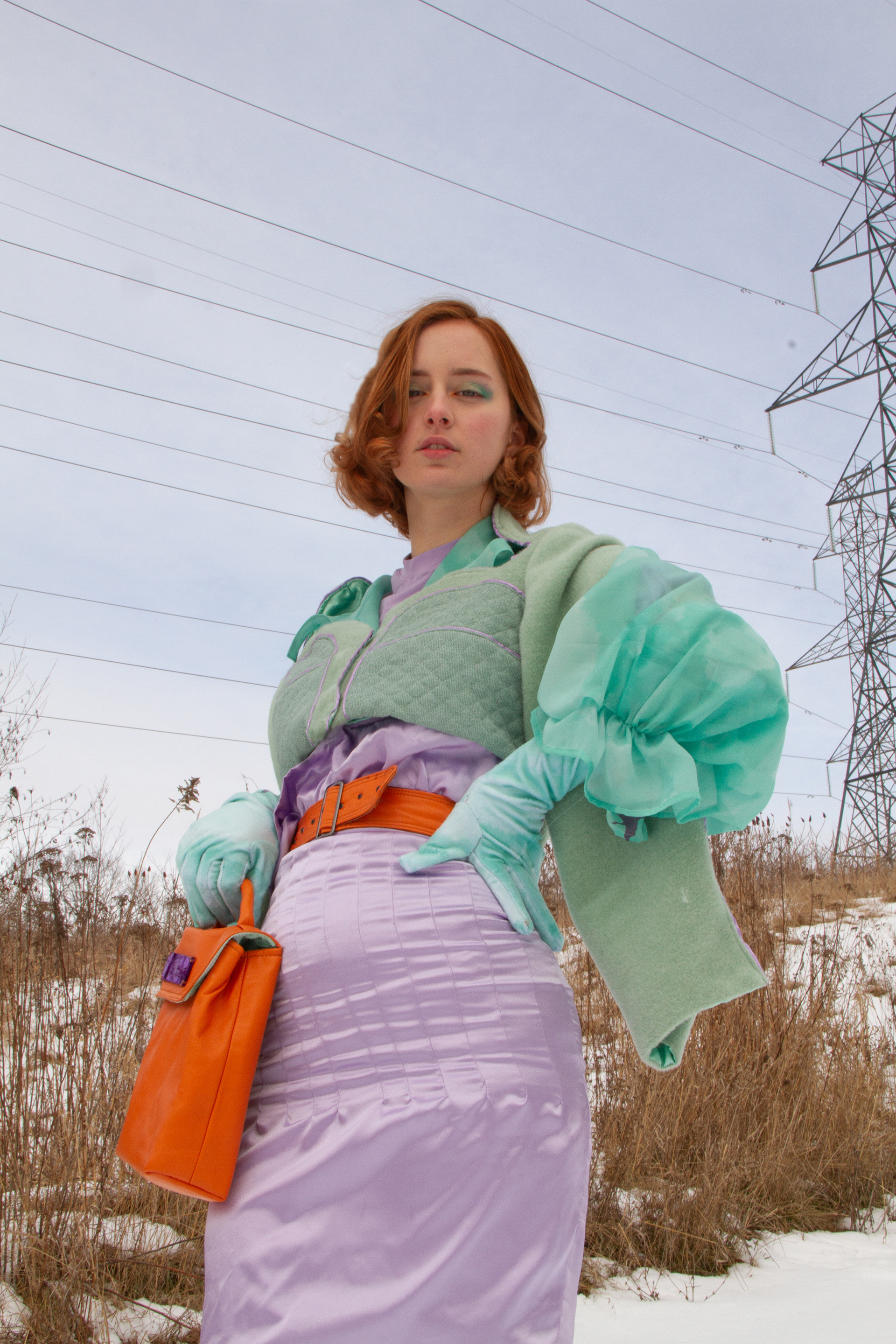 The same details extend to a cropped coat with tulip sleeves and lavender piping. The sky-printed chiffon shirt mimics the lapel of the overcoat.  A jersey lavender mock neck rounds out this look along with the printed minky fleece gloves that tie this collection together.